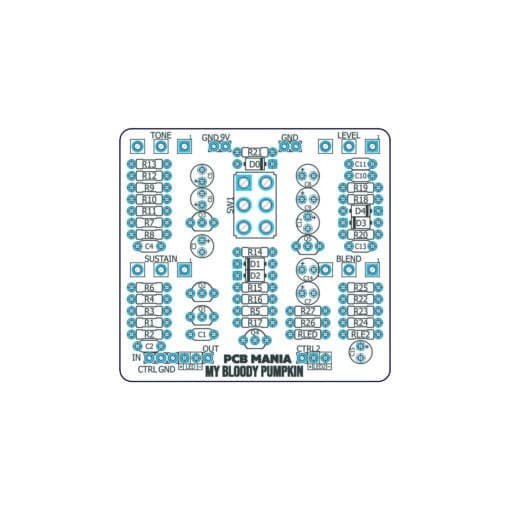 My bloody Pumpkin blender
Based on Fender Blender
Release date 22/11
Building docs coming soon.
Only 3 left in stock
SKU:

100180
Categories: Drives & Fuzz, Pre-order
Tags: diy stompboxes, effect layout, effects, Fender Blender, free stompboxes, fuzz, layout, My bloody valentine, pedal guitar pcb, schematic, Smashing pumpkins
Based on Fender Blender
Release date 22/11
Building docs coming soon.
Related products
Avaible since second week of March. Overdrive Based on the Zvex's Box of Rock, with booster on-board. Difficulty level: Begginer. Ammount of parts: Low Availability of componets: Average. All the components are pretty easy to get. Just take special note on the "C" type potentiometers, anti logarithmic audio type.